We're excited to share some great news with you: Webroot, our trusted partner for cybersecurity solutions, has won the SE Labs AAA rating in 2023 for both small business and consumer protection. This is a prestigious award that recognizes the best antivirus products in the market, based on rigorous testing and independent evaluation.
Webroot has been providing reliable and effective protection for our clients for years, and we're proud to be one of their authorized resellers. Webroot's cloud-based technology offers fast and easy installation, real-time updates, and comprehensive threat intelligence. Whether you need to secure your devices, data, network, or identity, Webroot has a solution for you.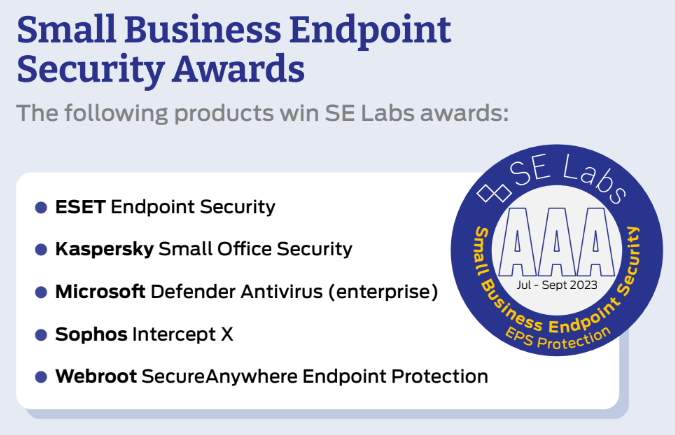 If you're looking for a proven and affordable way to safeguard your business or personal information from cyberattacks, we highly recommend Webroot. Contact us today to learn more about how we can help you get started with Webroot, or visit our website to see our full range of IT services.
We're NUMENTIS, an MSP that specializes in delivering innovative and customized IT solutions for small and medium-sized businesses. We're here to help you achieve your goals with technology.